The First Singtao Amateur Singing Contest took place in 1960. Among the thirty finalists was Wong Jum-sum, who had adopted the stage name 'Wong Jim' for fear of being embarrassed from losing.
The contest was divided into a Mandarin and a Western pop section, with, rather symptomatically, no Cantonese section. More than a thousand people joined. Their choice of songs reflected closely the musical leanings of the time.
Wong Jum-sum was ousted at the final 15, an event he regretted for life. By contrast his good friend Judy Jim comfortably got the grand prize in the Western pop section, by taking a leaf from the Patti Page songbook.
The winner of the Mandarin section was Cheung Hoi-wan. She received classical music training and sang the ever-popular Liang Le-yin composition 'The Song about Selling Sweets' with a tantalizing mix of inflections.
Very soon, singers from both sections would take a big stride forward, stepping into a brave new world we call the 1960s.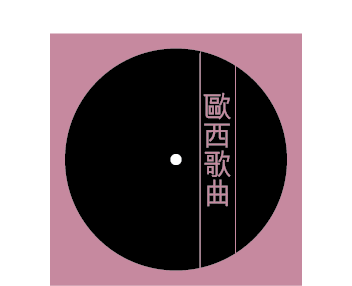 Western pop
Despite being in a singing contest, singers of the Western pop section rarely picked songs that required back-breaking techniques. In 1960, the West was hip. Youngsters looked up to Western pop for their trendy sensation, not their technical superiority. As a result, the contesting songs were mostly of standard ballads favoured by American mainstream vocalists. Male singers would look to the magnetic voice of Dean Martin, Nat King Cole and Johnny Mathis. Female singers would take Patti Page, Connie Francis and Julie London as their paradigm. It was a celebration of the American mainstream.
Wong Jum-sum, as ever, chose to walk the byways. His contesting song was Ciao Ciao Bambina, which entered for Italy in the Eurovision Song Contest of that year. The original was in Italian, and demanded a much wider singing range than the typical k-songs. Whichever way you look at it, Wong's choice was suicidal. Eventually he lost, to no one but his own surprise.


1 / 31