Home
>Victoria Prison>How was life in Victoria Prison?
How was life in Victoria Prison?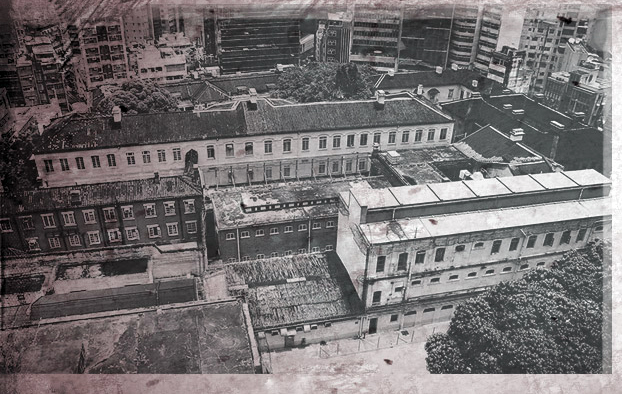 Victoria Prison is located south of the Central Police Station,
and is the earliest building of the compound
Photography by Chan Tin Kuen

Now that the Victoria Prison was decommissioned, if one has the chance to visit the ancient prison cells, one may imagine the sounds of footsteps reverberating along the corridor. Looking at the bare cells, one can also visualize how inmates of the old days lead their lives without freedom and entertainment.

Although Victoria Prison was located close to residences, the inmates were closed off from the outside. Later, restrictions for visits were relaxed and inmates might meet their friends and relatives twice every month for 30 minutes each time; detained individuals awaiting repatriation were allowed a 15-minute visit per day.

According the records of the correctional services department, in 1843 the Victoria Gaol (then located west of Old Bailey Street) held 482 inmates, of which 90% were Chinese and the rest foreigners – mostly Indians, some Portuguese, and the occasional Britain and US national. At the time, Chinese and foreigners were jailed separately in different cells. Cells for foreigners were 4 to 5 times larger than those for Chinese. Chinese were forced to cram into small cells; the sanitary conditions were poor.
<
Back to Previous Page

Hong Kong Memory.All Rights Reserved©2014